Robert B. Bornes Smith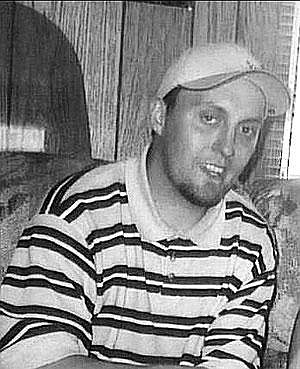 Robert Bjorn Bornes (Rob) Smith, 32, of Missoula (formerly of Libby) died Friday, Feb. 29 in Missoula.
He was born in Billings on June 24, 1975 to Wade Smith, Sr. and Jane Bornes Smith and came to Libby with his parents at the age of six months.
Rob attended Libby Public Schools, graduating from Libby High School in 1994.
Rob resided in Utah and later in New Zealand for a period of time where he had an adventure in snow boarding. He returned to Montana in 1997, residing in Missoula. He most recently worked in construction doing concrete work in the Missoula area.
A person of many interests, Rob enjoyed snowboarding, skateboarding and playing pool as well as mixing records and doing deejay work. Rob's greatest joy was his son Gavin.
He was preceded in death by his father, Wade Smith, Sr. and his uncles Rod Smith and Bjorn Bornes.
Survivors include his son Gavin of Missoula; his mother, Jane Thom of Libby; his brother, Wade Smith, Jr. of Missoula; stepfather Keith Thom of Libby; his grandparents, Kao and Delores (Wennie) Smith of Libby; and step-grandmother Jean Bornes of Billings as well as many aunts, uncles and cousins.
Services will be at 2 p.m. on Friday at the Nelson & Vial Funeral Home Chapel. Friends and family may call from 4-8 p.m. on Thursday and until noon Friday at the funeral home.
---