Derek R. Refsland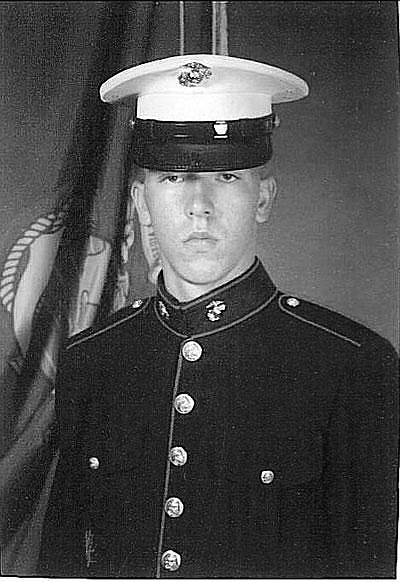 Derek Robert Refsland was born on March 31, 1986, in Glenwood Springs, Colo., to Steve K. and Bobbie S. (Rice) Refsland; his death at age 21 occurred at Miramar Marine Barracks in San Diego County, Calif., on Feb. 27, 2008.
Derek attended school through 3rd grade in Carbondale, Colo., and moved to Troy where he started 4th grade and then graduated from Troy High School with the Class of 2004.
In August 2004 Derek entered the U.S. Marine Corps with his boot camp held in San Diego; his specialty training was in Pensacola, Fla., for Avionics as a helicopter electrician.
His military stations were in San Diego for three years, as well as serving one tour of duty in Iraq. He was very proud to be a Marine and loved serving his country.
Loving northwestern Montana, Derek enjoyed hunting, riding his dirt bike, the out-of-doors, but he also enjoyed the desert. Derek loved life and always had a smile and a giggle that no one will forget. He loved his family and it was certainly returned to him.
Derek was preceded in death by his grandmother, Betty Rice. Survivors include his mother Bobbie Bamford of Libby, Steven Refsland and Marilyn of Carbondale, Colo., Jordan Refsland of Libby, step-sisters Rachel and Rita of Kansas, Gretchen of California, step-brother Wyatt Crismore of Libby, Ardell and Marvolyn Refsland of Minnesota, Bob Rice of Carbondale, Colo., the many loving members of the Crismore family especially Jr. Crismore, many loving aunts, uncles and cousins.
Services for Derek R. Refsland were held at 11 a.m. on Tuesday, March 4 at the Libby Christian Church, 100 Kootenai River Road, with burial following in the City of Libby Cemetery.
Memorials in Derek's name may be made at Lincoln County Credit Union, 120 West 5th Street, Libby, and donations will be given to families of fallen Marines.
---