Libby student wins logo contest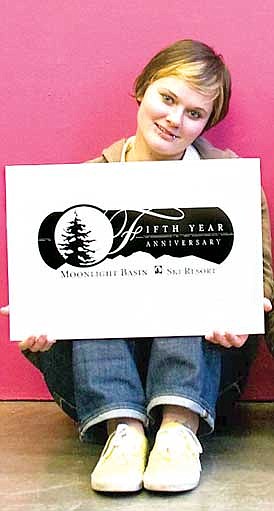 Photo Courtesy of MSU Cassy Sargent poses with her award-winning logo design.
|
December 17, 2008 11:00 PM
The Western News
Cassy Sargent, a Libby alum and senior at Montana State University, captured a first-place design and will have her art seen around the world.
Sargent is a senior in graphic design at MSU and recently won the Moonlight Basin ski area's Fifth Year Anniversary logo contest.
All 34 advanced graphic design students participated in the contest with a chance for namesake art on display for the upcoming ski season. Sargent's design will be used immediately with the ski season getting under way.
Moonlight Basin, located on the north slopes of Lone Mountain near Bozeman, is one of Montana's newest ski areas and one of the many companies harnessing Montana student skills.
---