Dolores Mysse-Johnson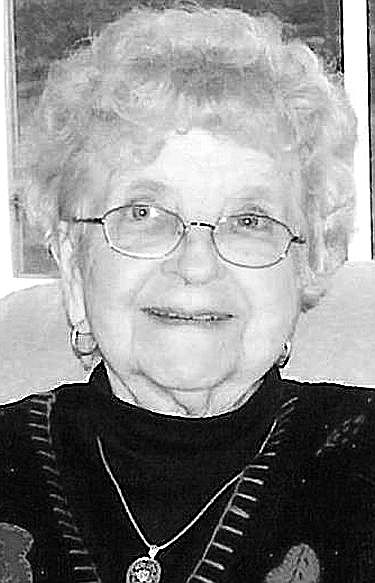 |
December 17, 2008 11:00 PM
Dolores Mysse-Johnson, 87, a longtime resident of Libby, died Dec. 13, 2008 at home in Libby with loved ones by her side.
Born May 17, 1921 in Amble, Mich., she grew up in Wisconsin and Montana. She graduated from Sweet Grass County High School, Big Timber, Mont., in 1939. She married Louie Mysse of Big Timber Nov. 8, 1941. They moved to Libby in 1976.
She was preceded in death by her husband in 1983. In 1993 she met and later married Harold (Bud) Johnson.
She enjoyed her family, traveling, gardening, hunting, bowling and knitting. She was secretary of the VFW Women's Auxiliary.
She is survived by her husband, Bud Johnson of Libby; brother, Donald Fostvedt of Hayden, Idaho; children, Sandra Berning of Beavercreek, Ohio; Carol Uptagrafft and her husband Pat of Hauser, Idaho; Louie Mysse and his wife Lydia of Libby; stepdaughters, Kendra Lind and Kay Tarbert – both of Libby; and five grandchildren.
Private services will be held. Memorial donations may be made to Hospice of Libby.
---