Maynard A. Carlson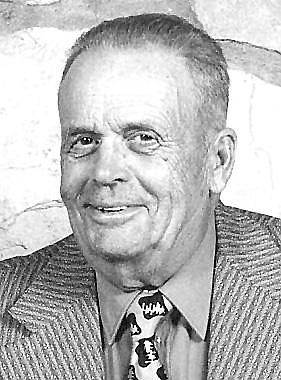 |
December 8, 2008 11:00 PM
Maynard A. Carlson, 91, a longtime Libby resident, died from natural causes on Saturday, Dec. 6, 2008 at St. John's Lutheran Hospital in Libby.
He was born Aug. 15, 1917 at Cass Lake, Minn., to Fred and Delina Roy Carlson. He moved to Libby at age 7. He attended Libby Schools and graduated from Libby High School in 1935. He worked at Bolyards Grocery Store for a while delivering groceries and working in the meat department.
He entered the U.S. Navy on Feb. 2, 1942 and was honorably discharged on Nov. 26, 1945. He returned to Libby and met Irene Watts. They were married on Feb. 23, 1946. He had worked for J. Neil's Lumber Co., subsequently St. Regis Paper Co., for 29 years from March 1951 thru September 1980 as a mechanic.
Mr. Carlson loved fishing, hunting and working with his hands. He was a charter member of Faith Bible Church in Libby. His wife, Irene, preceded him in death. 
Survivors include his daughter, Joy Carlson of Calgary, Alberta; brother, LeRoy Carlson and wife Margaret of Bothell, Wash.; a sister-in-law, Steffi Carlson of Libby; three nieces; and one nephew.
Services will be Thursday, Dec. 11 at 3 p.m., at Faith Bible Church in Libby. Schnackenberg and Nelson Funeral Home in Libby handled arrangements.
---