Gary L. Gibson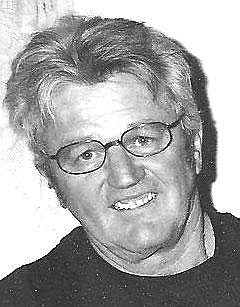 |
September 28, 2007 12:00 AM
Gary Lee Gibson was born on Oct. 30, 1945 in Sandpoint, Idaho to Lila and Ray Gibson. He was taken from us suddenly on Sept. 24, 2007.
Gary married Glenda in Coeur d' Alene, Idaho in 1966 and they moved to Great Falls where Gary worked at the smelter.
They lived in Libby from 1967 to 1991 where Gary worked for the Libby Dam, and as a truck driver and also as a logger. After their children were grown, Gary and Glenda moved to North Idaho where he went to work for Merritt Bros.
Gary was always well liked by people wherever he was. His quick wit and no-nonsense approach to life would always make a lasting impression on those around him. He was a top notch mechanic and would often be found, after a long day of work, helping someone in need of his expert skills.
Gary loved his grandchildren and always lit up when they were around. His gruff and unrefined ways would only make "his babies" laugh and desire his company.
Gary and Glenda were very involved with Real Life Ministries in Post Falls. Gary's faith in God and love for his family encouraged great change in his life.
He will be remembered as a giving and tender-hearted man with a "rough and tumble" exterior. Gary's children and grandchildren were very important to him and he drew great comfort and security knowing that they lived close to him.
Gary and Glenda have had a great privilege of living next to their son, David and his family in Post falls for the past four years. Working with David for the past year brought Gary great joy and peace in life. Gary will be greatly missed as a husband, a father, a grandfather, a brother and a friend.
Glenda and his close family and friends are jealous over the fact that "he gets to dance with the angels on the golden streets before we do."
Gary was preceded in death by both parents.
He is survived by his wife Glenda; children, Lecia and her husband Rodney Dotson, Angela and her husband Matt Tumlinson, Lori, and David and his wife Linda, and six grandchildren: Aleta, Melia, Micah, Maddison, Alex and Adam. He is also survived by two brothers and four sisters: Bruce Gibson, Dale Roberts, Phyllis Wong, Linda Heath, Vicki Fyth and Debbie Brady.
Services were held on Oct. 1 in Post Falls, Idaho. Donations can be made in Gary's name to Panhandle State Bank, PO Box 2468, Post Falls, Idaho, 83877.
---