Burglary at Head Start under investigation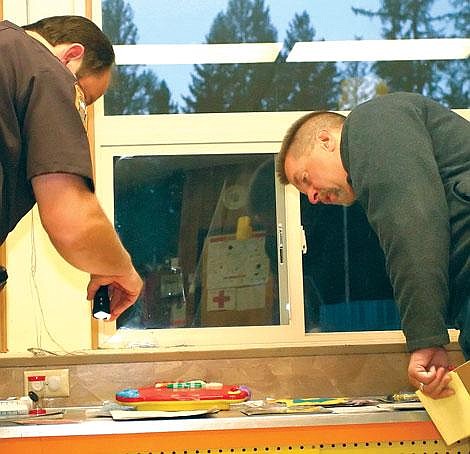 Burglary at Head Start under investigation
by
Erika Kirsch Western News Editor
|
September 28, 2007 12:00 AM
A burglary won't deter the children of Head Start from their daily studies. Classes will continue despite a burglary discovered early Thursday morning.
The old Plummer Elementary School that now houses Head Start was a crime scene Thursday morning with investigating detectives.
There were no broken windows when detectives from the Lincoln County Sheriff's Office received the call at approximately 6:10 a.m. on Thursday, according to Detective Boyd White.
"They gained entry through the side window, which was left unlocked, and cut the screen," White explained.
Money was taken from the building, but a list of items missing was not complete as detectives were still on scene at press time.
There was damage throughout the building when the burglar was attempting to open doors.
Although there are no suspects at this time, the burglary is similar to a break-in last week at NW Montana Human Resources, the former site of McGrade Elementary School, White said.
"Typically these crimes are local [suspects], especially when they are so similar in nature."
The maximum penalty for burglary is 20 years in prison and a fine up to $50,000.
---