Mary Lou Ward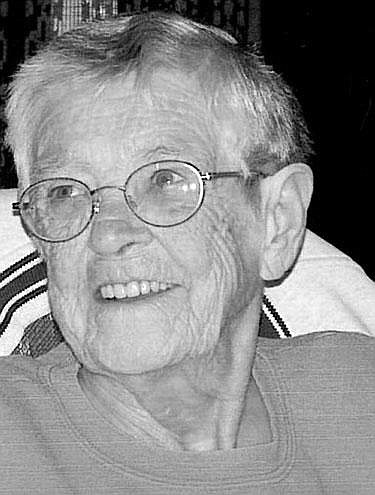 |
September 14, 2007 12:00 AM
Mary Lou Ward, 80, died Tuesday, Sept. 11 at her home in Libby.
She was born Feb. 25, 1927 to Dick and Mae Roberts in Boggs, W. Va.
She married Woodrow "Woody" Ward on Oct. 23, 1943. In 1955 they moved to Rexford and to Libby in 1964. Mary Lou loved her children, grandchildren, great-grandchildren and many friends. She enjoyed spending time with them.
Mary Lou was a very devoted and loving person. She not only cared for her family, but others as well. She loved to cook for people and no one ever left her home hungry.
After Woody's death Mary Lou went back to West Virginia to care for her mother, two sisters and brother until their passing.
She was preceeded in death by her husband Woody in 1975, her son Bub Ward in 1997, her daughter Barbara Benefield and daughter-in-law Helen Ward in 2007, a grandson Lloyd Brickey Jr. in 1964. Also preceding her in death were her parents, three sisters, and three brothers.
Survivors include: her daughter Helen Brickey and her husband Lloyd of Deer Park, Wash.; son-in-law Don Benefield of Libby; 13 grandchildren, 24 great grandchildren; sister Bernice Stout of Exchange, W. Va. and many nieces and nephews.
Services will be at 11 a.m. on Friday, Sept. 14, 2007 at the Nelson & Vial Funeral Home in Libby. Visitation will be from 1 to 8 p.m. on Thursday.
---