June M. Clark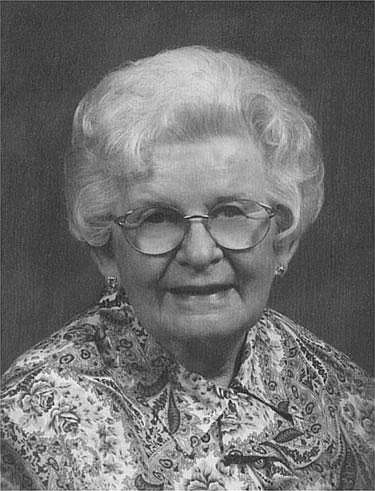 |
September 12, 2007 12:00 AM
June M. Clark, 86, a lifetime resident of Libby, passed away Thursday, Sept. 6, 2007 at the Libby Care Center of natural causes.
June was born in Libby on July 13, 1921 to Harold and Marion Miller. She attended Libby schools and graduated with the class of 1938. After graduation, she attended Sacred Heart School of Nursing and received her diploma in nursing in 1942.
She married Fred Clark in Charleston, S.C. on April 5, 1943. While Fred was overseas, June worked as a registered nurse in Idaho and Washington. Upon Fred's discharge from the Army, they returned to their hometown where they raised three sons and a daughter. June worked as a surgical nurse at St. John's Lutheran Hospital until retiring in 1967.
June was active in the community, serving on several boards including: Modern Arts Club, Women's Club and Red Cross. She was a lifetime member of St. John Lutheran Church and worked with the Sunday School, Lutheran Women's Mission League and Altar Guild.
June spent many happy summers at the family cabin on Crystal Lake. She and Fred traveled extensively throughout Canada, Europe and the U.S. She will be remembered as a woman who placed family and friends first in her life.
She was preceded in death by her parents and by her husband.
She is survived by her sons: Fred (Rick) and his wife Glenice of Puyallup, Wash.; John and his wife Alta of Libby; Tom and his wife Brenda of Spokane, Wash.; and her daughter Martha Dahm of Libby and Judy Clark of Port Orchard, Wash. She is survived by nine grandchildren: Eric, Sonja, Scott, Tim, Rebecca, Kathryn, John, Mark and Luke. She is also survived by five great-grand children, five stepchildren, 28 step-grandchildren and nine step-great- grandchildren.
Services will be at 2 p.m. on Saturday, Sept. 15 at St. John Lutheran Church with Pastor Eric Christiansen officiating. Interment will be in the City of Libby Cemetery.
Friends may call at the Nelson and Vial Funeral Home from 1 to 8 p.m. on Friday and from 10 a.m. to noon on Saturday. Memorials donations may be made to St. John Lutheran Church.
---