Troy Guild donates quilt to hospital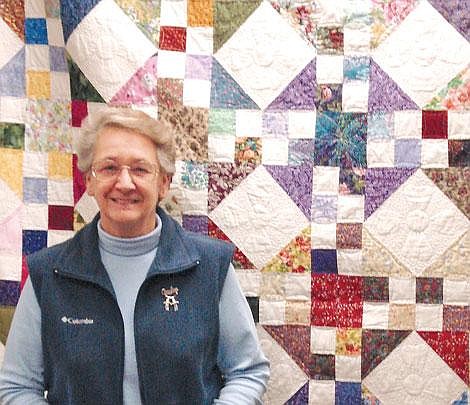 Troy Guild donates quilt to hospital
by
Hope Nealson Western News
|
November 27, 2007 11:00 PM
The "Tender Lovin' Quilters" have a habit of making quilts for causes - this time it's for mammography equipment for St. John's Lutheran Hospital.
"We give quilts to those who have gone above and beyond," said member Louise Hopkins, noting one they gave to a Troy School crossing guard.
Hopkins, who worked at the hospital for years before retiring, has been a member of the group since 2001 and organizes the Festival of Trees quilt along with Cindy Sullivan.
Last year's quilt raised $2,600 for the hospital.
Hopkins started organizing for this year's quilt, their second, last September, choosing a 12-inch by 12-inch block for the members to design their component of the "scrappy" quilt.
"The ladies of the guild are the ones who do it," she said. "We give them the backgrond and they use their own scraps to do their designs within the quilt - and that makes it personal."
Last year, the purchaser had each member of the guild sign their work, which he framed.
"To us, it's fun, and it's such a wonderful reason to do it," said Hopkins. "They all get into it."
They also make and donate "burn out" quilts, for those who have lost a roof over their heads due to fire.
The 25-40 member group fluctuates depending on the weather, meeting the first Monday of every month to collaborate on quilts.
They also teach Quilting 101 for anyone interested in learning how to quilt.
The foundation board hopes to raise $40,000 at the Festival of Trees this year for the digital mammography equipment, according to KC Hoyer, Executive Director St. John's Lutheran Hospital Foundation.
---