John Loban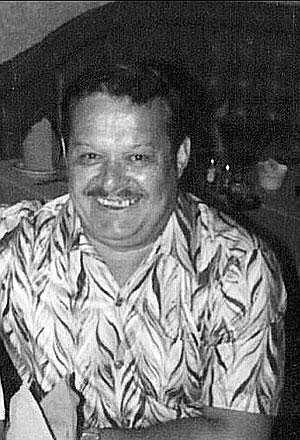 |
November 27, 2007 11:00 PM
John Loban, 79, of Libby died Saturday, Nov. 24, 2007 at St. John's Lutheran Hospital from natural causes. He was born Sept. 1, 1928 in
Chicago to Roman and Katherina Michalec Loban.
He grew up and attended school in Chicago, graduating from Cranteck High School. He entered the United States Army on Sept. 11, 1946 and was honorably discharged on March 1, 1948.
John became a mechanical engineer and had worked for Danley Steele Company in
Chicago and Tropicana Products, Inc. in Florida. On Sept. 9, 1979 he married Patricia Abern in Bradenton, Fla. They moved to Libby in 1996. He enjoyed fishing and tinkering. His parents, wife Patricia and brother Andrew preceded him in death.
Survivors include his children Kathleen Loban of Chicago, Cheryl Bocchinoth and her husband George of Florida; Karen Meyerhoff of Kalispell, and Susan Abern of Chicago; two grandchildren Kenneth and Nathan of Kalispell.
Services will be at 4 p.m. on Wednesday, Nov. 28 at the Nelson & Vial Funeral Home in Libby. Visitation will be from 1-4 p.m. on Wednesday. Memorials may be given to the Lincoln County Animal Shelter.
---