Susan K. Amos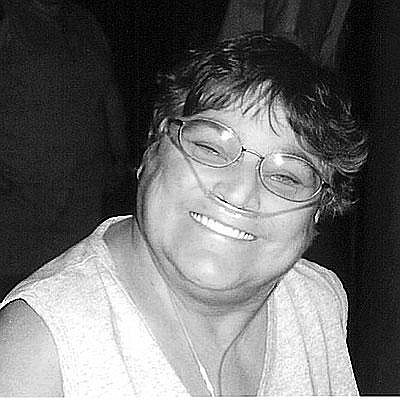 |
November 20, 2007 11:00 PM
Susan K. Amos, 59, of Libby, died Wednesday, Nov. 14 at Kalispell Regional Medical Center. She was born in Burney, Calif. on Oct. 16, 1948 to Clifford Bednar and Blanche (Wilson) Bednar and was raised and educated in the Burney area. She had lived throughout the western United States, working for many years as a waitress. She married Tim Amos on April 15, 1972. She and her husband came to the Libby area in September 2001.
A woman who loved to sing and dance, Susan also had been an outdoors woman, enjoying hunting, fishing and camping in the great northwest.
Surviving Susan are her husband of 35 years, Tim; her children, James R. Fincher, Vanna M. Blevins, Timothy W. Amos, Jr. and his wife Carmen Barnes, all of Libby; Joni M. Johnson and her husband Shawn Cummings of Troy; and Nichole L. Jungst and Jessie of Libby; a sister, Sharon Hammers and her husband Dale of Redding, Calif.; and Cliff and his wife Renee Bednar, Jr. of Burney; 26 grandchildren and six great-great grandchildren. Preceding Susan in death were a grandson and great-grandaughter.
Services will be at 11 a.m. on Saturday, Nov. 24 at the Nelson & Vial Funeral Home Chapel. Friends may call at the funeral home on Friday from 3-8 p.m. and until service time Saturday.
---