Kenneth E. Walton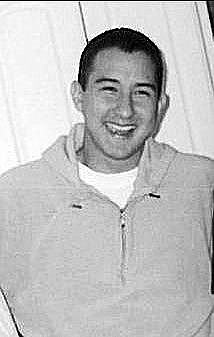 |
November 20, 2007 11:00 PM
Kenneth E. Walton, Jr. (lovingly known to family and friends as "Firewater"), 21, died Nov. 14 as the result of injuries received in a vehicle accident near Libby. He was born Jan. 22, 1985 in Libby to Kenneth E. Walton, Sr. and Terri Lisle Walton and was raised and educated in Libby, graduating from Libby High School. While in high school, he had participated in soccer.
He served in the United States Army, serving a tour of duty in Iraq and also in Alaska before his honorable discharge. At the time of his death, he was employed at the Genesis Mine. An avid outdoorsman, Firewater enjoyed hunting, fishing, skiing, hiking, mountain climbing and sledding. He also had been a member of the Polar Bear Club.
Surviving him are his father, Kenneth Walton, Sr. of Libby; his mother, Terri Walton of Hardin; his siblings, Julia Paige Walton and Mercedes Walton, both of Libby; his grandparents, Emmet and Fay Lisle of Libby and Marjorie Walton of Huron, S.D.; and great-grandmother Ada Peterson of Huron, S.D.; as well as aunts, uncles, cousins and nephews.
Services were on Tuesday at the Church of Jesus Christ of Latter Day Saints in Libby. Interment services with military honors followed in the City of Libby Cemetery.
---