Gary Doubek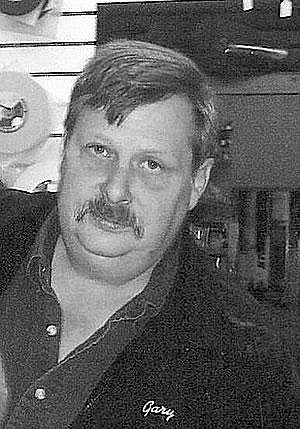 |
November 20, 2007 11:00 PM
Gary Doubek, 48, a life long resident of Libby died Sunday, Nov. 18, 2007 at St. John's Lutheran Hospital from natural causes.
He was born May 20, 1959 to Ron and Mary Drake Doubek. He attended school at McGrade Elementary, Libby Jr. High and Libby High School graduating in 1977.
While in high school Gary worked at Jessop's Saw Shop. After high school Gary moved to Pasco, Wash. where he worked construction for four years and became a journeyman carpenter.
He then returned to Libby where he worked construction for a short time and then went back to work for Gary Jessop. He later bought the saw shop in 1985.
Gary owned and operated Big Sky Power and Equipment for over 22 years. He was a well-respected businessman.
He enjoyed fishing and working. His parents Ron and Mary preceded him in death.
Survivors include his wife Sandy Doubek of Libby; daughter Tiffany Udenberg and her husband Rusty of Whitefish; sons John Doubek and Tylor Doubek both of Libby; brother Joel Doubek of Libby; sister Renee Tracy and her husband Dick of Libby; step-children Amber Bjorkman and Rick Tuin both of Libby; Shelly Fancher and her husband Chad of Oceanside, Calif.; grandchildren Reanon, Emily and Tyson.
Services will be at 2 p.m. on Saturday, Nov. 24, 2007 at the Libby Christian Church. Visitation will be from 1-8 p.m. on Friday. A reception will follow the service at the Pastime. Local arrangements are by the Nelson & Vial Funeral Home in Libby.
Memorials may be made at the Lincoln County Credit Union under Gary's name.
---