Vikkie L. Olsen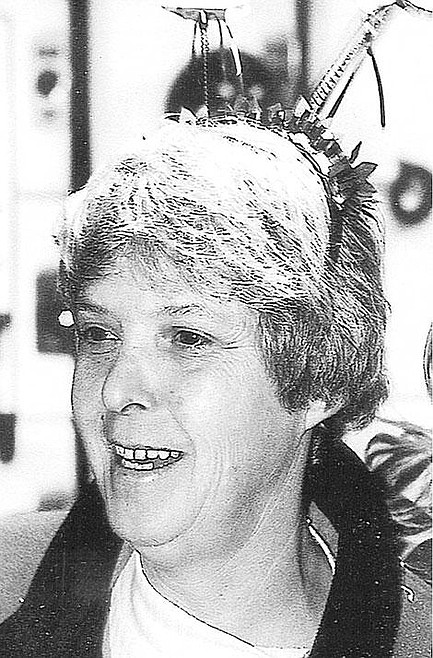 |
November 5, 2007 11:00 PM
Vikkie Linn Olsen, 52, died Friday, Nov. 2 at her home in Libby following a valiant battle with cancer.
Vikkie had most recently owned and operated a commercial painting business here in the Libby area.
Born March 6, 1955 in Whitefish to Robert and Shirley Olsen, Vikkie came to the Kootenai Valley at the age of 1 with her family where she grew up, attending Libby Public Schools.
She had worked for many years in the operation of The Hiway Delicatessen and was well-known over the years by the many hundreds of patrons who stopped there.
While working at the Hiway Deli, Vikkie began helping people with their painting projects.
This led to the start of a commercial painting business, which soon became much in demand due to her high level of integrity and perfection.
Throughout the years, Vikkie remained a fan of baseball and had been a member of a Montana State Womens Fast-Pitch championship team; she also served as a coach for several girl's baseball teams. Vikkie had also been an avid hunter, still holding the family record for the largest deer (much to her brothers' dismay).
A generous friend who was always willing to help anyone, Vikkie demonstrated tremendous courage and strength of character during these last months as she struggled with her illness that was an example to family and friend alike.
She was preceded in death by her father Robert in 1989 and her aunt Maxine Olsen, whom she was very close to, in 1991.
Survivors include her mother, Shirley Olsen of Libby; six brothers: Michael Olsen and his wife Jayne of Shelton, Wash.; David Olsen and his wife Kim, Allen Olsen and Gary Olsen, all of Libby; Mark Olsen and Brian Olsen and his wife Kathy, all of Kalispell; and sister Doritta Stenson and her husband Dave of Dillon; and numerous nieces and nephews and "adoptive" nieces and nephews, all of whom dearly loved their "Aunt Vikkie."
Services will be at 2 p.m. on Thursday at the Libby Christian Church with interment services to follow at the City of Libby Cemetery. Friends may call at the Nelson & Vial Funeral Home from 8:30 a.m. to noon Thursday.
Memorials may be made to the Libby Logger Booster Club, c/o 700 Idaho Ave., Libby, MT 59923.
Memorials may also be made to St. John's Hospice or Home Health, c/o 350 Louisiana Ave., Libby, MT 59923.
---