Ethel Jordan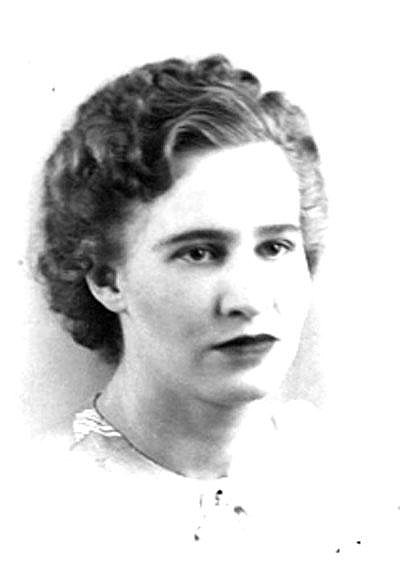 Ethel Jordan, 87, died Saturday, June 23 at the Libby Care Center.
She was born in Cumberland, Wis. to George and Rose Ann Jerry on June 3, 1920. Ethel was raised and educated in northwestern Wisconsin. She married George Jordan on March 28, 1938 in Bruce, Wis.
Ethel and George moved to Olympia, Wash. in 1953. They came to Libby in 1960 and operated Three Corner Grocery for 10 years until their retirement.
Her husband, George, preceded her in death in June 1977.
Ethel later resided in Yakima, Wash. for a period of time before returning to Libby.
She was also preceded in death by a daughter, Colleen Collins in 1995.
Survivors include her children: Sandra Peterson of McCall, Idaho; Steve Jordan, Jerry Jordan and Tom and Bernis Jordan, all of Libby; a brother, Steve, and a sister, Myrtle, both residing in Wisconsin, 9 grandchildren and many great-grandchildren.
Graveside services will be at 2 p.m. on Thursday, June 28, at the City of Libby Cemetery. Visitation will be from 9 a.m. to 12:30 p.m. on Thursday.
Local arrangements are by the Nelson & Vial Funeral Home in Libby, Montana.
---