Charles E. Rusher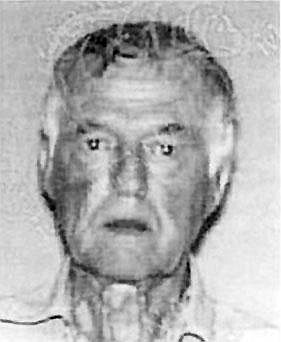 Charles E. Rusher, 90, a life long resident of Libby died Sunday, June 24, 2007 at St. John's Lutheran Hospital from natural causes. He was born Oct. 3, 1916 in Hanover, Pa. to Emory and Hattie Reibling Rusher. At the age of 2, he moved with his family to eastern Montana where he lived until the age of 9 when his family moved to Libby.
He worked for the railroad, Zonelite and the city of Libby as a plumber. Charles enjoyed hunting, fishing, hiking the railroad track and inspecting the rails and watching the trains. He was a gentle man who spoke kindly to all. He will be missed by all who knew him.
Survivors include: brother George Rusher of California; a niece Lisa Rusher of California; nephews David Rusher and wife Donna of California; Scott Rusher and wife Stacy and their children Keala, Malia and Kalni all of California; Phil Rusher of northern California; sister-in-law Angela Holiday of Libby; friend Johanna Miller of Libby, her children Betty Mack and husband Keith and there children Markee, Scott, Alysh, Andera and Hunter; Bill Miller and wife Amy, their son Ian of Florence; Michael Miller and wife Rebecha of New Mexico, and their children Emily, Michael and Maryanna; and friend Tom Hielman.
Private family services will be held. Local arrangements are by the Nelson & Vial Funeral Home in Libby.
---