Elfrieda Peek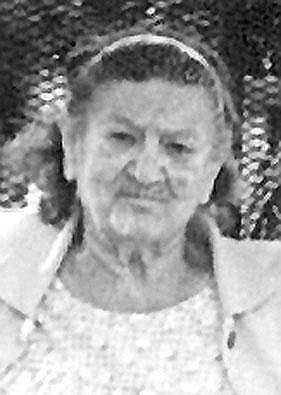 Elfrieda Peek, 81, a resident of the Kootenai Valley for the past 57 years, died Thursday, May 31 at the Libby Care Center.
She was born in Salzburg, Austria on July 11, 1925 to Alexander and Theresia Schreiber and was raised and educated in Austria. She married Auldin Peek in 1948 and came to America with her husband following their marriage.
She and her husband had resided in Polson before coming to Libby in 1950. Elfrieda had been a devoted homemaker for her family and had been a prolific gardener, growing both vegetables and flowers of all kinds. She also enjoyed bird watching, most especially hummingbirds. She was preceded in death by her husband in 1995, a son-in-law Rick Martell, and a daughter-in-law, Corinna Peek.
Survivors include her children: Alma Wood and husband Jim of Dayton, Mont.; Theresa Stubbs and husband Calvin and Glen Peek and wife Cindy, all of Libby; Jerry Peek of Hayden, Idaho; Charlotte Martell of Missoula; and Elfrieda Benson of Hayden, Idaho; six sisters and a brother, all residing in Austria; 18 grandchildren and 24 great-grandchildren.
Services will be at 2 p.m. on Saturday, June 9 at the Nelson & Vial Funeral Home Chapel.
---