Norman Beaudry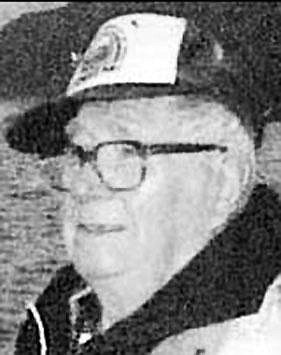 Norman Beaudry, 89, of Libby, died of natural causes Thursday in Kalispell.
Mass of the Resurrection is at 11 a.m. on Monday at St. Joseph Catholic Church in Libby, with interment following in the City of Libby Cemetery. Nelson & Vial Funeral Homes is handling arrangements.
Survivors include his wife, Lillian Beaudry of Libby; his children Marlene Hill of Seattle, Wash. Norm Beaudry of Spokane, Wash. Dan Beaudry of Dracut, Mass., Cheryl LaRoque of Kalispell; Larry LaRoque of Williston, N.D., Gary Beaudry of Missoula and Bruce Beaudry of Hingham; sisters Clara LaRoque of Missoula and Veronica Irwin of Seattle; brothers Al Beaudry of Wenatchee, Wash., and Melvin Beaudry of Seattle; 23 grandchildren, 22 great-grandchildren and five great-great grandchildren.
Born near Oswego, Mont., on June 30, 1917, to Daniel and Rose (Malatare) Beaudry. Norman was raised and educated in the Oswego and Glasgow area. As a teen, he was in the Civil Corps in the St. Regis and Lolo area.
After his service, he worked on Fort Peck earth-filled dam. He was among the few survivors of the huge slide during construction, coming to safety two miles downstream.
He married Lillian LaRoque Feb. 27, 1951. A longtime employee of the Great Northern Railroad, Norm worked for 43 years mainly on lines from Glasgow to Minot, N.D., as a conductor. He retired in 1980.
He and his family resided in Williston, from 1963 until his retirement in 1980 when they came to the Libby area. Norm enjoyed living in the mountains where his passion for hunting and fishing were fulfilled. He also was a longtime member of the Libby Pool League and participated in many area pool tournaments.
He was preceded in death by sisters Lena Jarvis and Irene Hoff; brothers Pete, Tony and Neil Beaudry; an infant son, William; and a daughter, Lynn Bryant Beaudry in 2005.
---