Edna B. Postlethwaite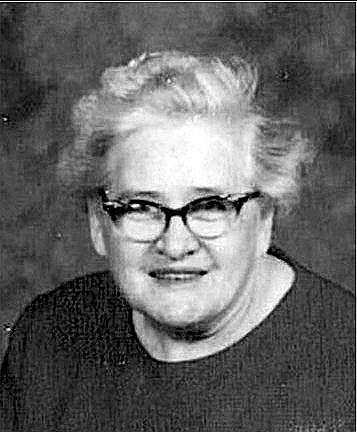 Edna B. Postlethwaite, 94, a resident of the Kootenai Valley for the past 87 years, died Tuesday, July 24, at the Libby Care Center.
She was born on Dec. 22, 1912 to Webb Napier and Rosa Arnold Napier in Centralia, Ill.
Her family traveled to the highline area of Montana in 1913 and in 1920 moved to Libby where she was raised and attended school. She remained in Libby where she raised her family.
Edna was a lifetime member of the United Methodist Church in Libby.
She was preceded in death by a grandson, Robert Postlethwaite; brother and sister-in-law, Bert and Edith Napier and brother, Robert Napier in infancy.
Edna is survived by her sons, Robert Postlethwaite and wife Rita of Libby; Bert Postlethwaite and wife Pat of Spirit Lake, Idaho; 6 grandchildren, 26 great-grandchildren and 6 great-great-grandchildren, as well as nieces and nephews.
Services will be at 10:30 a.m. on Monday, July 30 at the City of Libby Cemetery. Family and friends may call at the Nelson and Vial Funeral Home on Sunday from 1-5 p.m.
---