Larry L. Strong, 64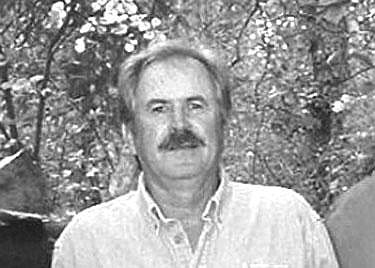 Larry L. Strong, 64, of Troy, died Saturday, July 14, 2007 at St. John's Lutheran Hospital from natural causes.
He was born April 24, 1943 in Camp Forrest, Tenn. to Richard and Leah June (Crosby) Strong. Larry grew up in the Campbell, Calif. area and graduated from Campbell High School. He attended trade school in San Hosea, Calif. and became a licensed electrician. Larry worked for Rosendon Electric for 42 years and was a member of the Brother of Electrical Workers Union for 42 years. He retired in June 2002 and he and his wife Judy moved to Troy.
Larry enjoyed sitting around the campfire, watering, fishing, pool, darts, ATVs, scuba diving, golf, and bowling.
He is survived by his wife Judy of Troy; son, Jeffrey Strong of Troy; daughter, Challee Fast and her husband Aaron of San Hosea, Calif.; brother, Ronald Strong and his wife Mary Lou of San Hosea; Gerald Strong of Troy; sister, Vonda Manley and her husband Chuck of Corona, Calif.; parents, Richard and June Strong of Grants Pass, Ore.; two grandchildren, Patrick and Tanner Fast of San Hosea, four step-children and five step-grandchildren.
Services will be at 10 a.m. on Saturday, July 28, at 8121 Lake Creek Rd, in Troy.
Local arrangements are by Nelson & Vial Funeral Home in Libby.
---