Helen Yaple Sadie Hench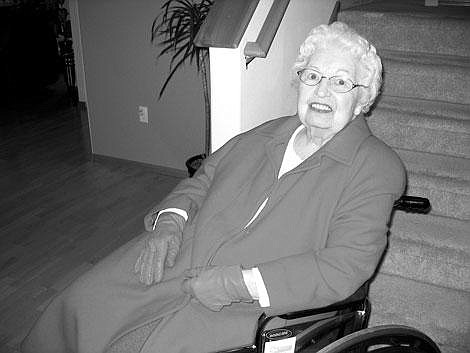 Helen Yaple Sadie Hench, 90, was born on a remote farm on the prairies of northeastern Montana near the town of Nashua on Dec. 6, 1916. Helen passed away on June 16, 2007. Helen was the second of six children of Evan and Myrtle Yaple.
She married John Hench in Kalispell on July 3, 1934 then lived in the Puget Sound area until 1950 when her family moved to Libby.
Helen was a capable, hard working woman who was a teller at the Libby Bank, bookkeeper at St. John's Hospital, and city clerk while she was in Libby. They moved to California and then retired to Rogue River, Ore. When Helen's health declined, she moved to Seattle to be near her daughter. She was a loving and forgiving wife and mother, who always put her family first.
She is survived by daughter Carol E. Veatch of Seattle, Wash., son John E. Hench of San Jose, Calif., a sister Jeanne Dutton of Minneapolis, Minn., and three grandsons. Helen enriched the lives of all who knew her and will be greatly missed by her family and friends. She was a great cook and pie baker.
A memorial service will be held at the Sand Point Community Church at 4710 N.E. 70th Street in Seattle at 11 a.m. on Saturday, July 14.
---