Has Image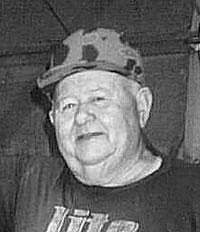 |
December 27, 2007 11:00 PM
George T. Worden
George Thomas Worden, 71, passed away Monday, Dec. 24, 2007 at St. John's Lutheran Hospital from sudden heart failure. He was born May 22, 1936 in Los Angeles, Calif. to Clayscle and Doris Cakebread Worden.
The family moved frequently to follow his father's military career. He attended North Hollywood High School and then graduated from the University of Maryland. George enlisted in the Army and served tours of duty in Korea and Vietnam before completing his service (or retiring) as a Major in Washington, D.C.
He moved to Libby in 1982 and worked at various stores in town. He married Joyce Smith on June 28, 1990 and together they enjoyed bowling, fishing and hunting.
George had a deep appreciation of the beautiful outdoors that the Libby area has to offer. His parents preceded him in death.
Survivors include his wife Joyce Worden of Libby; Brad Smith and family of Hermiston, Ore.; Dean Smith and family of Boise, Idaho; Brenda Smith and family of Eagle, Idaho; Glen Smith and family of Kalispell; 10 grandchildren and two great-grandchildren.
Services will be at 2 p.m. on Wednesday, Jan. 2, 2008 at the Nelson & Vial Funeral Home in Libby. Visitation will be from 9 a.m. to 1 p.m. on Wednesday. Interment will follow at the City of Libby Cemetery.
---