Libby beats Bigfork, falls in Kalispell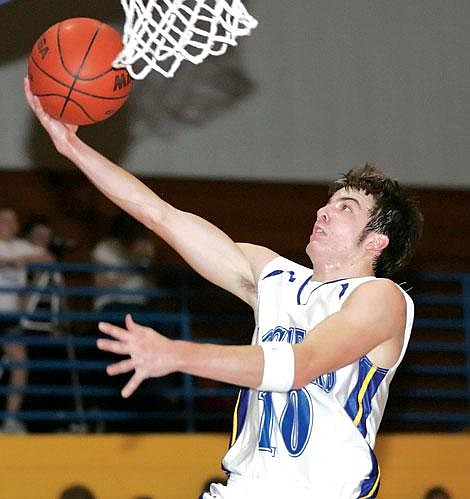 Libby beats Bigfork, falls in Kalispell
by
Hope Nealson Western News
|
December 18, 2007 11:00 PM
Despite Libby's 49-22 win over Bigfork last Friday night, coach Wally Winslow noted the team needed a remedy for the shooting flu.
"We didn't shoot the ball very well - we've been struggling with that all season," he said.
"Defensively we were great," added Winslow. "We played with a high level of intensity."
Zack Rowan led the team with 18 points, followed by Jim Mee with 17.
"It was a good effort," said Winslow. "Zack Rowan did some good things in transition, which was a very positive thing for us," said Winslow, adding "We transition when we can - a fast break is good as it helps our shooting percentage."
In the nonconference game against Kalispell Flathead last Saturday, Libby could not keep up with the Western AA Braves (2-0), who won, 70-44.
Winslow said the Loggers competed well the first 6 minutes of the game, but got out of sync and it snowballed from there.
"Our biggest problem was our defensive transition was bad and we didn't rebound the ball well," he said.
Libby was trailing 20-39 at the half, as Flathead was shooting 51percent from the floor.
"Overall we played hard throughout the night, but sometimes we don't play very smart. If you make a mistake they're going to make you pay." said Winslow.
Mee scored 17 points, leading for Libby, with Rowan contributing 11points.
"The thing that we have to do every game, especially in non-conference situations is we have to improve - whether you win, lose, or whatever," said Winslow.
Winslow said he looks forward to playing Eureka this Saturday in Libby in a double header.
"We have to come out and play hard and play with enthusiasm," he said. "That's what we look to do on Saturday."
---