Libby man named Coach of the Year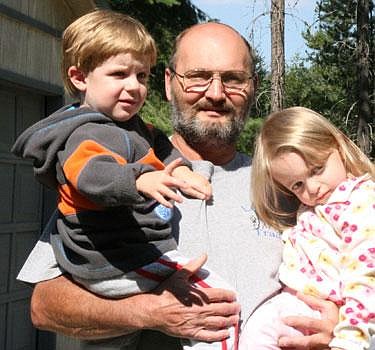 Libby man named Coach of the Year
by
Carol Holoboff Western News
|
August 24, 2007 12:00 AM
Several vehicles were parked at Ed Tabis' home recently.
There were tents on the lawn, but Ed took time from his family reunion to talk about an award he received, but modestly believes his assistants at Libby High School should have been included.
Ed Tabis teaches special education classes at Libby High School when he is not coaching boys' and girls' track and field.
Or maybe he coaches track and field when he is not teaching special education classes.
He gives his all to both positions.
This summer he was named Class A Boys' Track and Field Coach of the Year by the Montana Coaches Asssociation.
Tabis insists that the award should be for "staff of the year" because he contributes his success as head coach to his five assistants: Tim Hodel, Rod Tempel, Jim May, Josh Bean and Kyle Crawford. For that reason, he will display the plaque in the classroom rather than in his home.
Tabis came to Libby in 1986 via Chicago; Arco, Idaho; Missoula, where he coached boys' long jump and triple jump at Sentinel High School; and Eureka, where he was coach for both the boys and the girls long and triple jump.
He has been coaching in Libby for 21 years, first as assistant coach. He coached girls' track and field for 18 years.
The last two years he has been head coach for both the boys and the girls track and field.
The last time Libby won the Class A Track and Field event was 60 years ago, in 1947. That followed wins in 1945 and 1946.
This year, the Libby boys went to state in Missoula and took 61 points. Sixty points were made in seven field events, which according to Coach Tabis, is pretty phenomenal.
Tabis said that 2008 will be a rebuilding year because of the 61 points they had, only 13 will be returning, but the team will set its sights on another win as soon as possible.
---