Sharron Stompro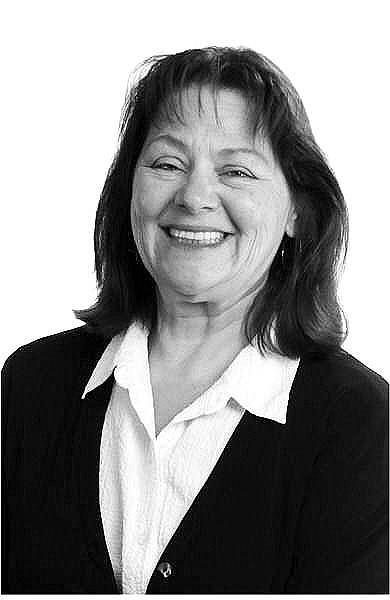 |
August 17, 2007 12:00 AM
Billings resident Sharron Stompro passed away Sunday, Aug. 12, 2007 from injuries sustained in a single car accident near Helmville, Mont. She was 61.
Sharron Louise Daugharty was born in Oceanside, Calif. on April 9, 1946 and soon thereafter moved with her parents Gordon "Joe" and Anita Daugharty to Libby, where she graduated from Libby High School and married Richard Becker with whom she had five sons.
In addition to raising her family (after 10 years of marriage, she and Richard divorced in 1974), during her 30-plus years in Libby, Sharron worked for many of Libby's businesses, including stints at the St. Regis mill and the U.S. Forest Service and managed a number of local taverns and restaurants before establishing the General Store, one of the very first "health food" stores in the state of Montana.
In spite of the challenges of being a single mom with five children, Sharron found ways to excel in both the working world and as a working mother. In the early 80's, she left Libby for the oil boom in Eastern Montana, where she pursued a variety of occupations, including working alongside men in the oil fields as a seismographer. It was during this time that she met her second husband, David Stompro, to whom she was married for eight years.
During her marriage to David, Sharron moved to Helena, working for the state for a time before eventually taking a position as the Traffic Manager, and later as an award-winning copywriter, for KCAP and Z101 radio in Helena. This position, and her success in the radio field, marked her entry into the "professional" world, which eventually led her to Billings, serving as Operations Manager for Pegasus Broadcasting responsible for directing operations for three of Billings' most successful radio stations for a number of years.
Fortunes in radio changed in the early 90's, and Sharron embarked upon a new career path, financing her training and entry into the world of real estate by working on a fishing boat in Alaska for six months at age 46. Upon returning to Montana, she successfully became a top-producing Realtor for Coldwell Banker and then Remax of Billings up until the time of her death. In addition to her work as a Realtor, Sharron was also a successful homebuilder and general contractor with dozens of homes and development projects to her credit.
During her very productive life, Sharron took great pride in her varied background and eventual success as a self-made businesswoman. Additionally, she also found time to do considerable work for the community as an advocate for the disadvantaged, women in crisis, and people in recovery, counseling hundreds of individuals and managing easily as many special events over the past 20-plus years.
Sharron loved softball, fishing, boating, swimming and poker; was a very talented singer, artist, and actor; and loved performing. Having performed in many Grand Street Theater productions in Helena, her most recent efforts included singing in Christmas productions of Handel's "Messiah" staged at the Alberta Blair Theatre in Billings.
Sharron leaves behind a great many friends from all over the state and from many walks of life; but by far her greatest joys in life were her "boys," 11 grandchildren and family. While suffering a long, and often painful and debilitating battle with diabetes, she always seemed to find time for her children and to participate in the lives and activities of her grandchildren.
Just prior to her accident, she had spent two weeks working to remodel her future retirement home in her hometown of Libby, supervising work crews, running power tools, and swinging hammers alongside her boys. Between karaoke performances and Sumo wrestling bouts, she displayed the same spirit, passion, and exuberance that had long characterized her desire to live life on her own terms.
Sharron is preceded in death by her father, Joe and is survived by her mother, Anita, as well as her younger sister and brother Dona and Jim; sons: Scott, Mark, Paul, Rogue, and Troy, and 11 grandchildren: Mercedes, Conner, Torrey, Tommy, Jack, Rheanna, Jared, Aarika, Montana, Samantha, and Alyssa.
A service was held to celebrate Sharron's life at 4 p.m. on Thursday, Aug. 16 at Smith West Chapel at 304 34th St. West in Billings.
---