Pamela Sue Snow Rushford, 42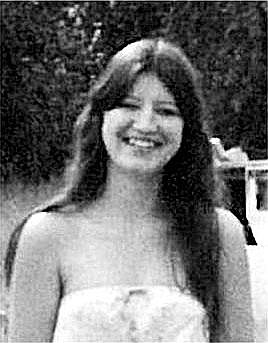 Pamela Sue Snow Rushford, 42
|
August 8, 2007 12:00 AM
Pamela Sue Snow Rushford, 42, of Libby, died Wednesday, July 25, 2007 at her home in Libby from natural causes. She was born April 8, 1965 in Denver, Colo. to Ray and Patricia Jacobs Snow. Her father was a hard rock miner and moved from mine to mine, so as a young girl Pamela lived in numerous towns thoughout Colorado, Missouri and New Mexico. In 1980 at the age of 15 she moved to Troy. She enjoyed her grandkids, collecting glass figurines and country music.
Survivors include her husband Douglas Rushford of Helena; children Clinton Garrison of Troy and Desiree Garrison of Troy; brothers Bob Snow of Fruita, Colo., Steve Snow of Eureka, Cheyenne Labrum of Provo, Utah, Rock Labrum of Kalispell, Chris Snow of Billings, and Jesse McNealy of Hurricane, Utah; a sister Rebecca Gibson of Troy; a granddaughter and numerous nieces and nephews.
Services will be at 7 p.m. on Friday, Aug. 17 at Roosevelt Park Osprey Pavilion in Troy. Local arrangements are by the Nelson & Vial Funeral Home in Libby.
---