Patricia Edith (Bentley) Racicot, 79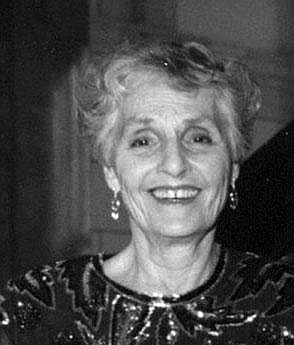 Patricia Edith (Bentley) Racicot, 79
|
August 1, 2007 12:00 AM
Patricia Edith (Bentley) Racicot, 79, beloved mother, grandmother and sister, died at the Cooney Convalescent Home on Thursday, July 26, 2007.
Pat was born in Elmhurst, Ill., the fifth of six children to Conrad M. and Edith Bentley.
When she was a young girl, Pat Racicot moved with her family from Illinois, to Thompson Falls where her family was involved in ranching, farming, logging and providing guest services at the family-run recreation property three miles west of Thompson Falls known as °)()(Birdland.°+/-
Bright, beautiful and independent, she was capable of doing almost anything to assist in the various businesses owned and maintained by her family.
While still in high school, she met one of her brother°Os best friends, Bill Racicot, and began a courtship that would eventually lead to her marriage in 1947 and the arrival of seven children. She also lived in Miles City and Libby before moving to Helena where she resided until her death.
A biographical sketch of Pat°Os life comes nowhere close to measuring the enormous presence she had in the life of her family, nor the impact she had on the lives of those to whom she shared her love and friendship. She was willing to give as much as she had to give, and more than that, to her family and friends. That was the central focus of her time and attention. It consumed her life on earth.
Pat had a special place in her heart for children, most especially her own children, grandchildren and great-grandchildren. But, she loved all children. So much so that while raising her own, she provided foster care, over a period of years, for countless newborn babies awaiting adoption. Each one of those babies became intimately interwoven into the fabric of her life and family. They were loved and nurtured as if each child was her own.
Pat was a deeply spiritual woman who was steadfastly and immutably committed to her faith. She was intensely active throughout her life in the life of her church. She sang in the choir, she taught religious education, she served on various councils and committees. She was a member of the Altar Society and she was always available to help at weddings and funerals. Simply put, no matter what else was going on in her life, Pat could be counted on to set aside her own priorities to be present for and serve others, but first of all and most of all, her family.
She was preceded in death by her husband, William E. (Bill) Racicot; three brothers, Conrad, Jack and Bill; and her only sister, Rita.
She is survived by her younger brother, Jim; and her children: Marc, Tim, Larry, Philip, Patrick, Chris and Aimee; 18 grandchildren, 15 great-grandchildren and innumerable friends she cared for and loved throughout her life.
A vigil service was held on July 27 at the Cathedral of St. Helena and Funeral Mass was celebrated on Monday, July 30. A private family interment will be at Resurrection Cemetery.
The family of Pat Racicot requests that memorials be sent to the Florence Crittendon Home or St. Helena Cathedral.
Service arrangements were under the direction of Retz Funeral Home.
A6P5
---