Transformer to be moved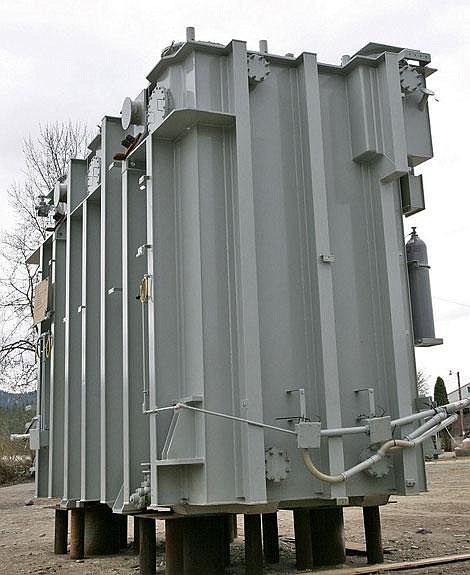 |
April 27, 2007 12:00 AM
By Kyle McClellan Western News
The Libby Dam transformer sitting near the railroad tracks at the end of Mineral Avenue will be gone by either May 3 or May 7, according to the U.S. Army Corps of Engineers.
On one of those two days, the 173-ton transformer will be trucked to the dam and placed into an empty transformer bay, where it will operate as the dam's spare fourth transformer.
The dam uses one transformer for each pair of generators. If one transformer fails, according to an Army Corps press release, the potential loss of power would last up to two years. In that event, the spillway would likely need to be used to pass some flow, with consequent loss of power revenue, high dissolved gas concentration and potential injury to fish.
The new spare would minimize the effects of an outage.
The Bonneville Power Administration paid for the spare transformer with revenue generated by hydropower dams in the Federal Columbia River power System.
The transformer was manufactured by Hyundai Heavy Industries in Korea. It arrived in Seattle in Feb. by ship and arrived in Libby by railcar this month.
The move to the dam will take place at night to minimize inconvenience and safety hazards.
---