Kevin Wood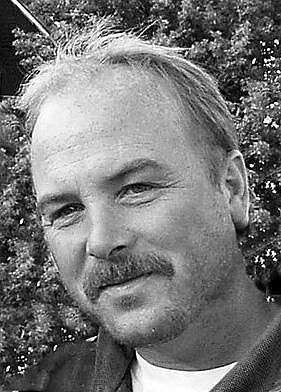 |
April 25, 2007 12:00 AM
Kevin Wood, 40, died Monday, April 23, 2007, in Libby. He had continual health problems since an accident left him paralyzed over three years ago.
Kevin was born September 10th 1966 in Libby to George and Madonna Wood.
He married his "best friend" Jeana Braley on September 23, 1989. Kevin was a "Libby Lifer" and never dreamed of living anywhere else.
He attended Libby public schools and began working at his parents' business, George Wood Hardware, at a young age. He later worked for Kinzey Construction as a carpenter until the time of his accident. Kevin never liked to follow rules and always did things his own way. He loved to debate. He enjoyed snowmobiling, spending time at the Pipe Creek cabin and having a beer with friends. Friday night poker was the highlight of his week. He loved spending quality time with his son Tanner James, going for drives or teaching Tanner to drive or target shoot.
Kevin is survived by his wife of 17 years, Jeana; a son, Tanner James; mother, Madonna Wood; father and stepmother, George and Glenda Wood; brother, Kraig Wood; stepbrother Brent Williams and wife Jodi, mother-in-law and father-in-law Gene and Linda Braley, all of Libby. He is also survived by a stepsister, Kaylene Williams of Missoula, brother-in-law Jason Braley of Spokane, Wash., and many aunts, uncles, cousins, nieces and nephews.
Kevin did not want a funeral service but wanted friends and family to get together to tell stories and visit from 5-7 p.m. on Thursday, April 26, at the Red Dog Saloon on Pipe Creek.
---