GIVE' EM A HAND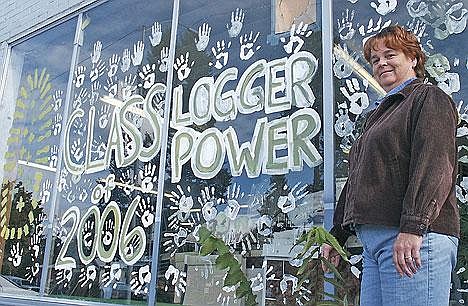 |
October 7, 2005 12:00 AM
Marie Parker, owner of Kootenai Karpets and Vinyl, stands in front of a "handy" Homecoming window Libby High School seniors painted on Monday. The window display won first place in a contest among the LHS classes. The Homecoming parade down Mineral Avenue will be Thursday at 7 p.m., with a bonfire and pep rally at 7:45 p.m. at Logger Stadium.
On Friday, the Logger football hosts Whitefish with kick-off at 7 p.m.
There will be a Homecoming dance at Asa Wood Elemetary School following the Libby High School volleyball game on Saturday, Oct. 8. The dance begins at 9 p.m. and will last until midnight.
---