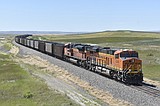 March 29, 2022 7 a.m.
OMAHA, Neb. (AP) — BNSF's two largest unions will ask an arbitrator to throw out the railroad's strict new attendance policy instead of appealing a court order preventing them from striking.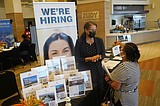 March 25, 2022 7 a.m.
WASHINGTON (AP) — The number of Americans applying for unemployment benefits last week fell to its lowest level in 52 years as the U.S. job market continues to show strength in the midst of rising costs and an ongoing virus pandemic.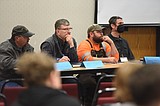 March 22, 2022 7 a.m.
Concerns about water rights, air quality and property values – interspersed with insults, catcalls and implied threats – dominated a March 15 public meeting on a proposed gravel pit along Farm to Market Road.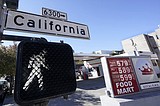 March 15, 2022 7 a.m.
CAMARILLO, Calif. (AP) — The average U.S. price of regular-grade gasoline shot up a whopping 79 cents over the past two weeks to a record-setting $4.43 per gallon (3.8 liters) as Russia's invasion of Ukraine is contributing to already-high prices at the pump.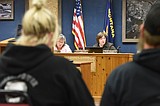 March 11, 2022 7 a.m.
Libby city councilors this week formally petitioned the Lincoln County Board of Commissioners to pursue an additional 3 percent local tax on recreational marijuana sales.
March 8, 2022 7 a.m.
HELENA, Mont. (AP) — The sale of recreational marijuana in Montana increased slightly in February while medical marijuana sales declined compared to January's numbers, according to the state Department of Revenue.
March 8, 2022 7 a.m.
SCOTTSDALE, Ariz. (AP) — An Arizona-based ammunition company is offering to donate 1 million bullets to Ukraine's military amid Russia's invasion of its European neighbor.

February 25, 2022 7 a.m.
Cabinet Peaks Medical Center has a new chief executive officer.
February 15, 2022 7 a.m.
The future of local housing is murky, according to presenters at the 2022 Economic Outlook Seminar presented by the University of Montana's Bureau of Business and Economic Research. Experts last week shared differing opinions on the future of the Flathead's housing market during the annual event.
February 11, 2022 7 a.m.
TORONTO (AP) — The truck blockade by Canadians protesting the country's COVID-19 restrictions is tightening the screws on the auto industry, forcing Ford, General Motors and other car companies to shut down plants or otherwise reduce production on both sides of the U.S. border.