Vernon McCully, 83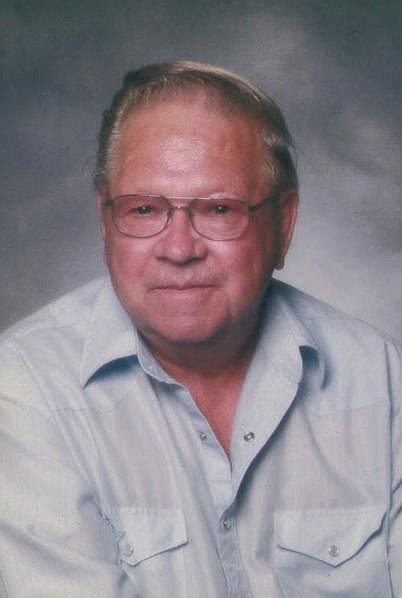 Vernon McCully (Courtesy photo)
|
October 6, 2020 7:00 AM
Vernon "Jumbo" McCully, 83, a longtime resident of Libby, died Oct. 2, 2020. He was born Sept. 22, 1937, in Eureka to Alfred and Joyce McCully.

The eldest of 12 brothers and sisters, he lived his whole life in Lincoln County. He attended schools in Eureka, Rexford and Libby.

Jumbo met Donna Knipprath and they were married in Missoula on April 30, 1959. They were blessed with four children. She preceded him in death on Sept. 28, 2005.

Jumbo started at J. Neils Lumber Co. as a crane operator and spent his career logging. He later started his own company, McCully Logging. He always worked hard and played harder. He loved all things outdoors including camping, hunting, fishing and gardening.
Jumbo is survived by his special friend, Ellen Adkins of Libby; children, Marc (Devi) McCully of Libby, Debbie (Steve) Schnetter of Libby, Vernon McCully of Sandpoint, Idaho, and Bart (LeLonnie) McCully of Kalispell; brothers, Sam (Fran) McCully of Troy, Bud (Debbie) McCully of Trego, Bill Fisher of Missouri, Mike (Roxanne) McCully of North Dakota, Pat (Brenda) McCully of Trego; sister, Barb (Stan) Frost of Belgrade; five grandchildren; five great-grandchildren; and many cousins, nieces and nephews.

He was preceded in death by his wife, Donna; his parents; brothers, Charles McCully, Bob McCully and Philip Fisher; and sisters, Francis Stanton and Pam McCully.
Visitation will be from 1 to 7 p.m., Oct. 8 at Schnackenberg Funeral Home in Libby. Services will be at 1 p.m., Oct. 9 at the Fred Brown Pavilion in Libby. Attendees are asked to bring chairs, if possible.

Arrangements are by Schnackenberg Funeral Home in Libby. Online condolences and memories may be shared at www.schnackenbergfh.com.
---